PHASE II AND III EQUIPMENT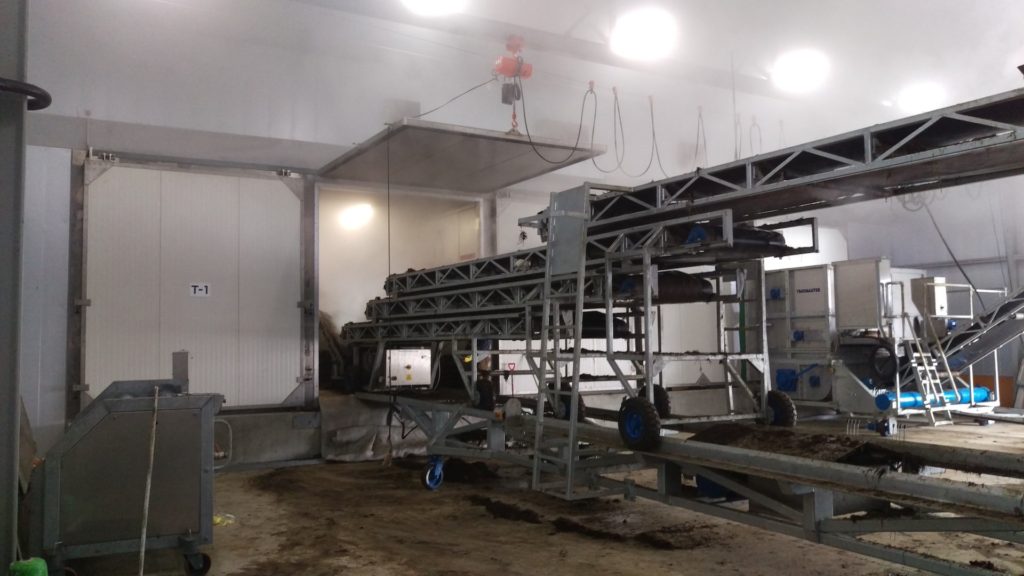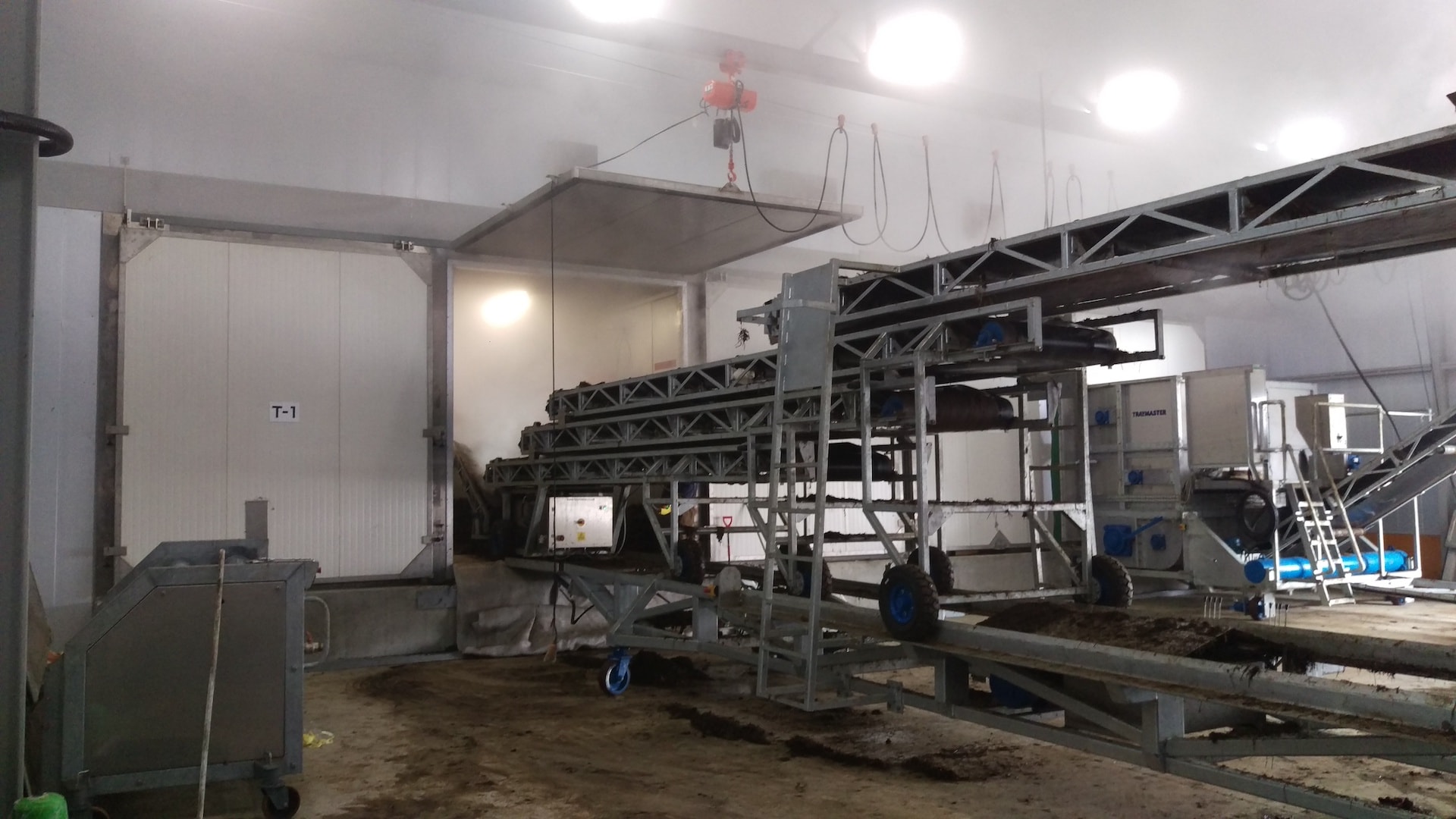 Tunnel Cassette Filler
Tunnel filling cassettes with filling rates from 40 to 250 tonnes per hour.  Filling tunnels 3 to 5m in width.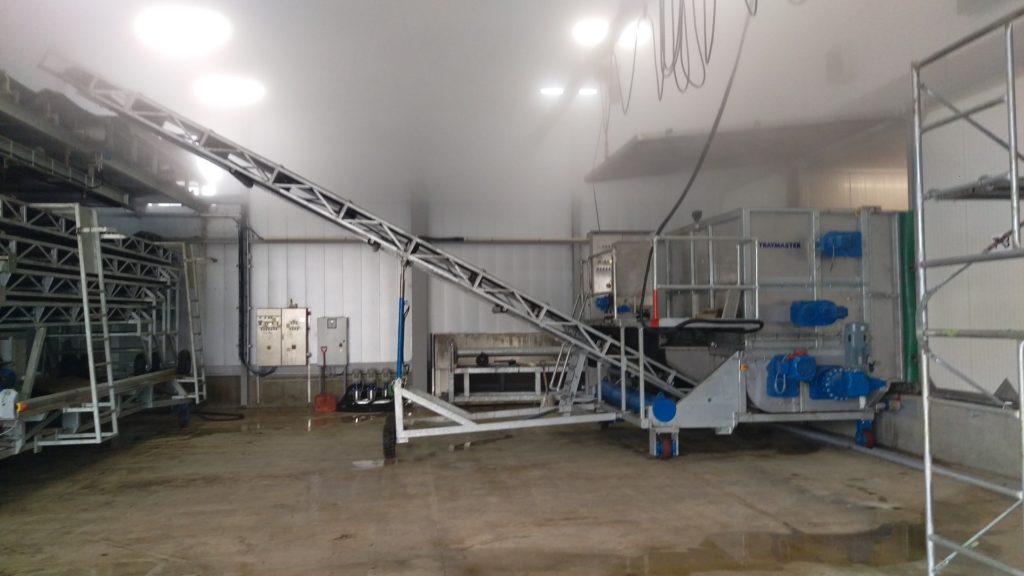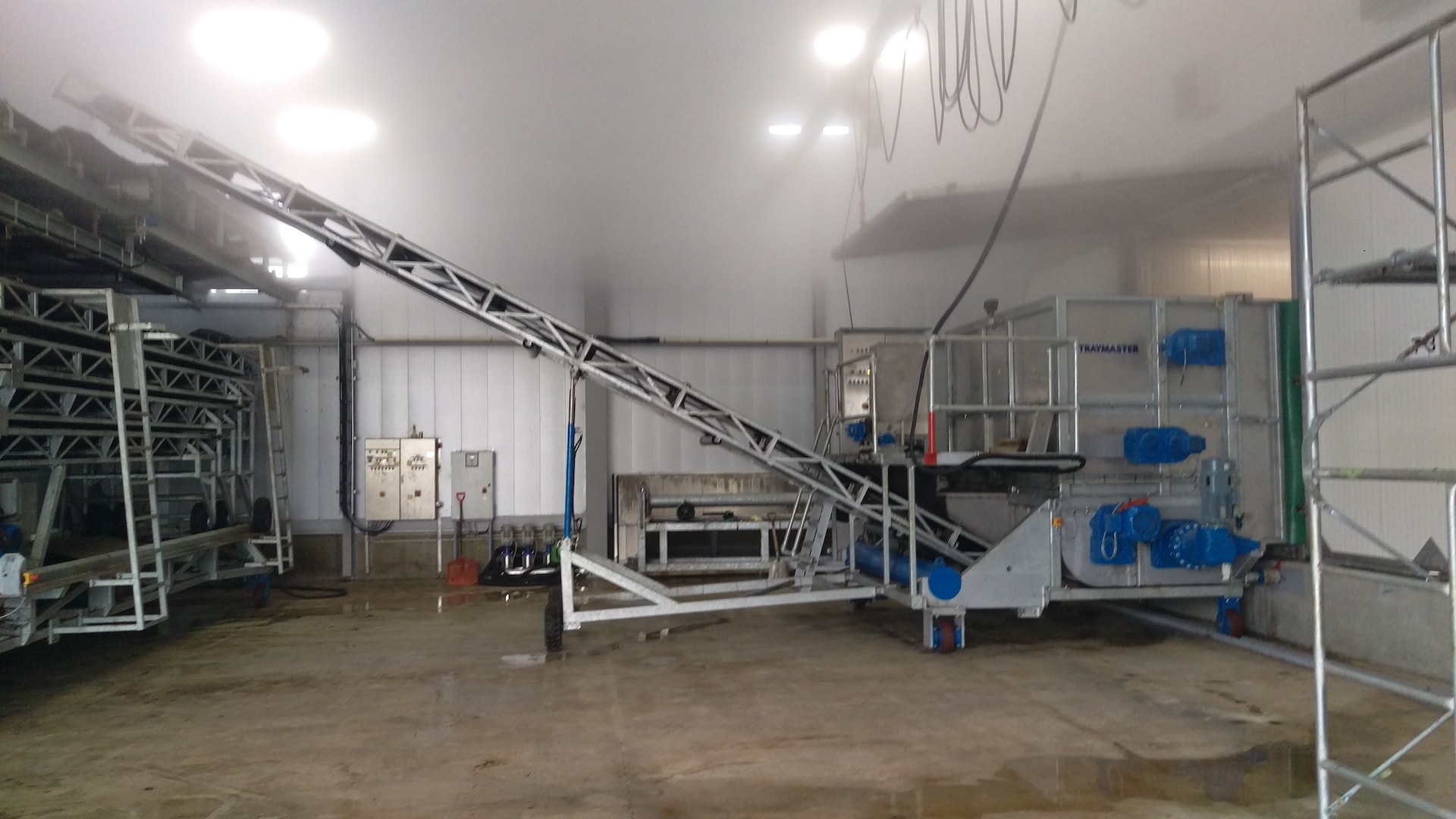 Tunnel Empty Winch
Tunnel Emptying winch, emptying from 20 to 250 tonnes per hour.  Tunnels widths from 3 to 6m in width.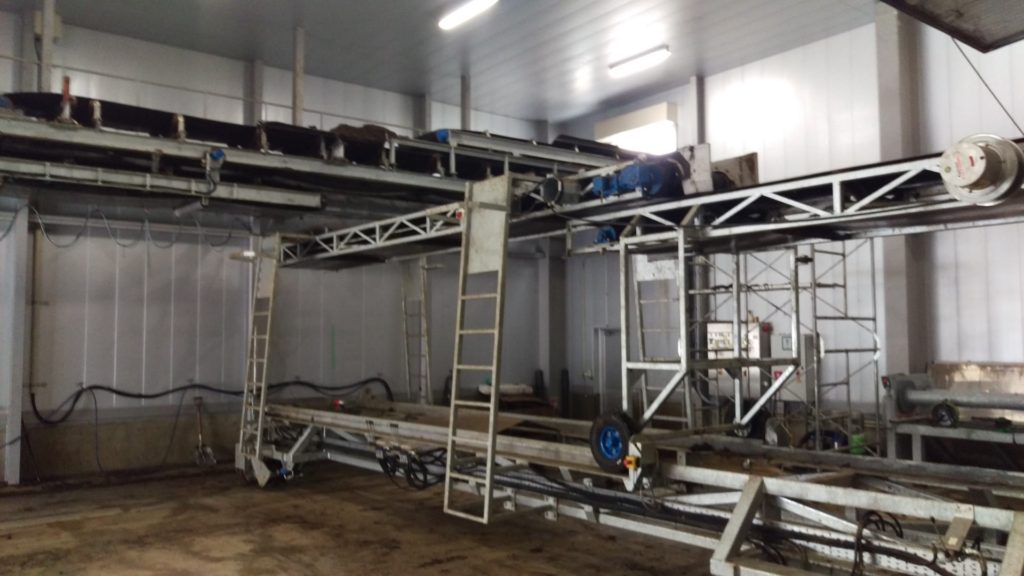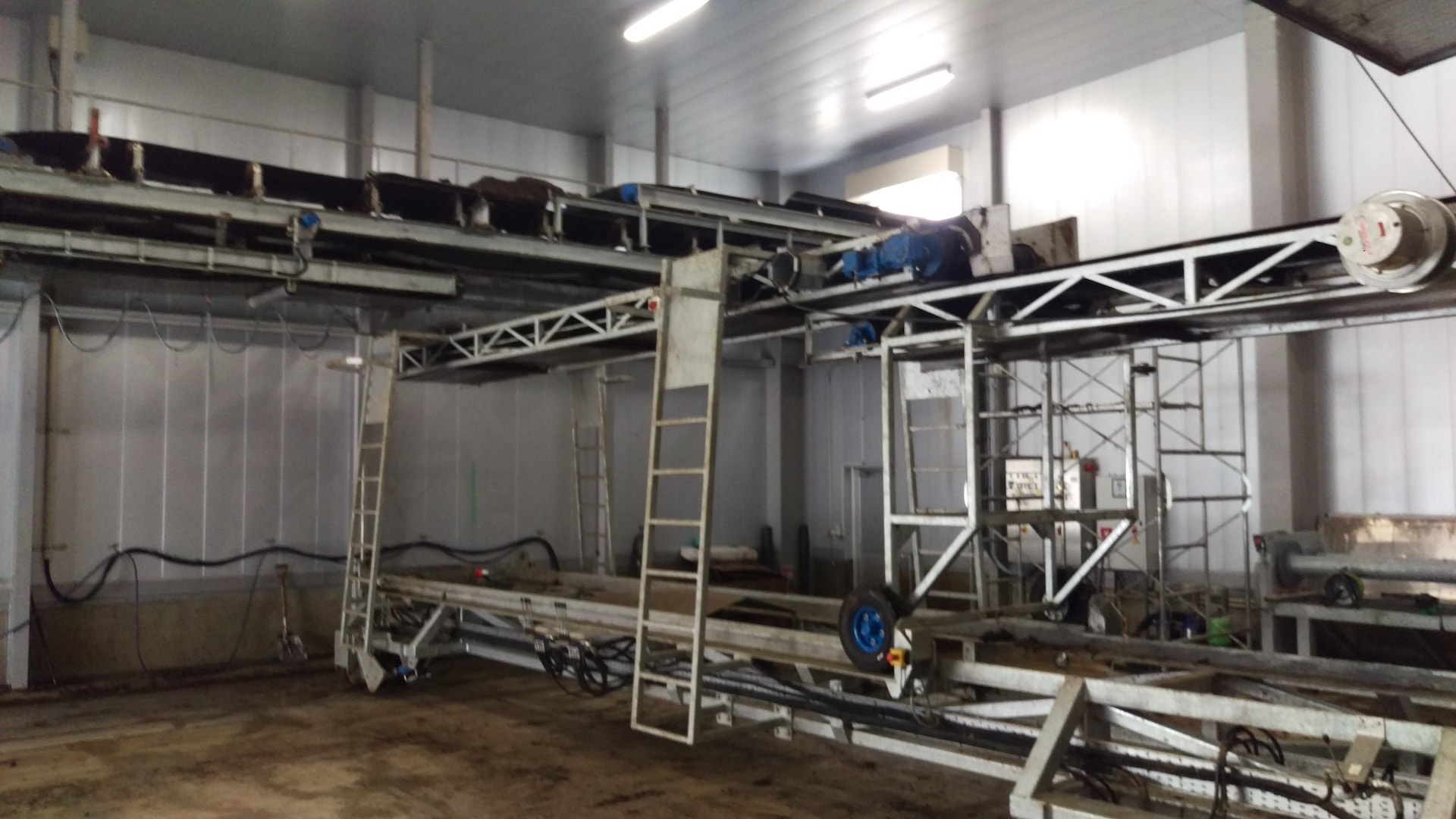 Overhead Conveyors
Various sizes and processing rates of over head conveyors.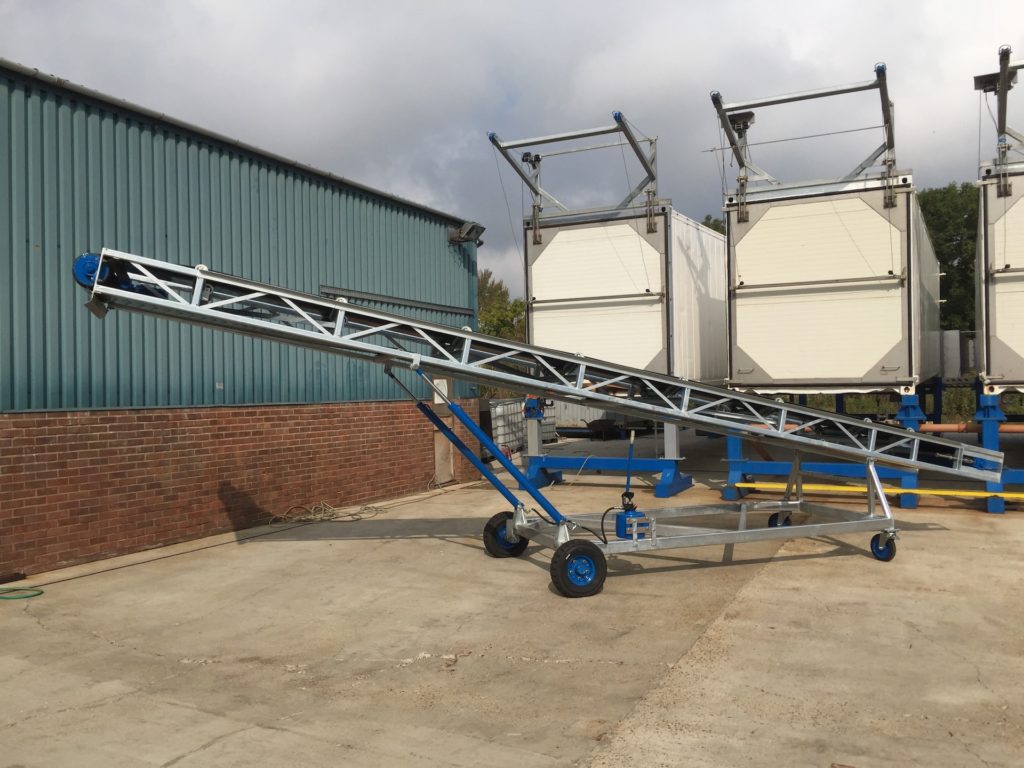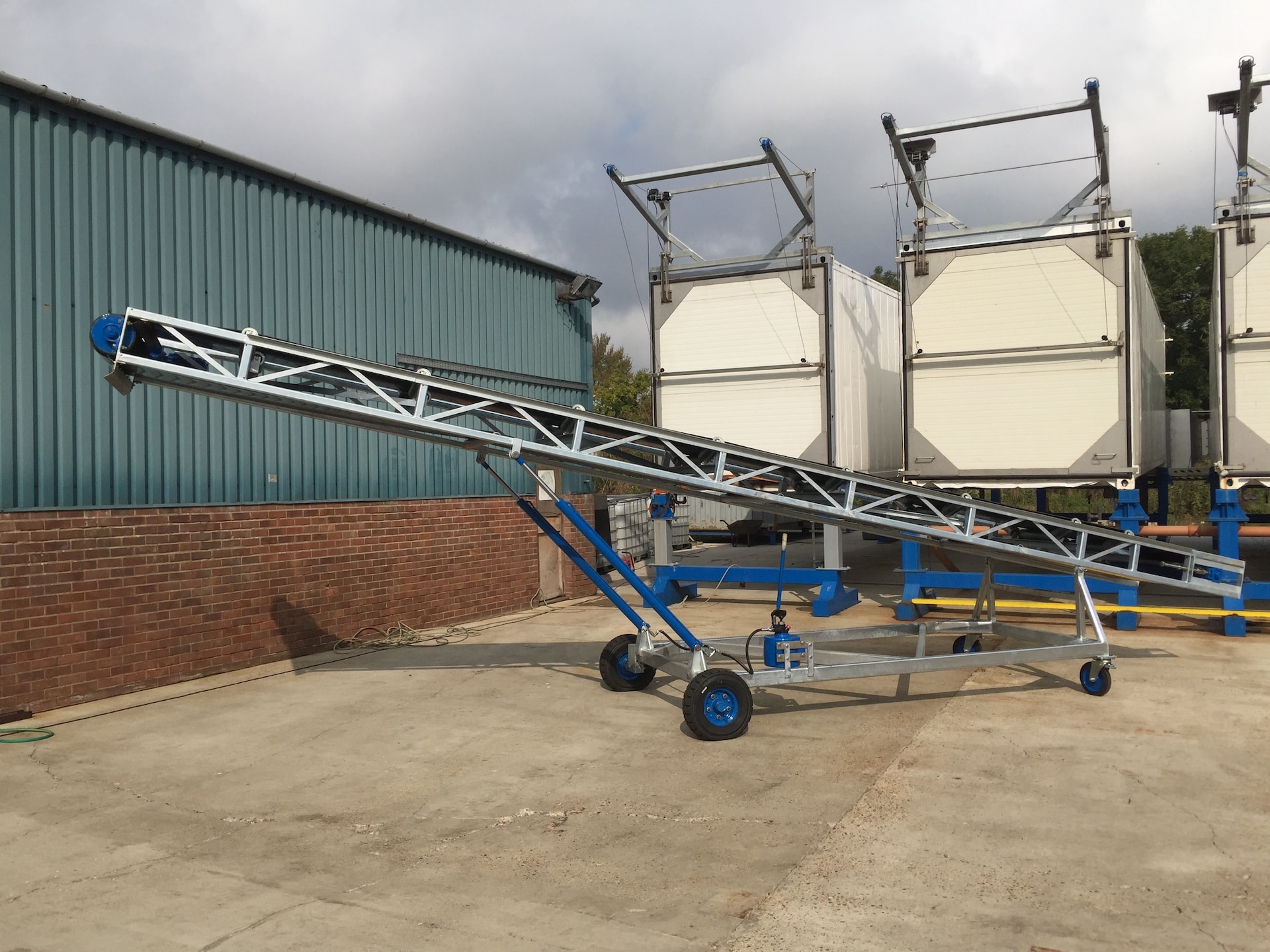 Mobile Conveyor
Various mobile or fixed conveyors.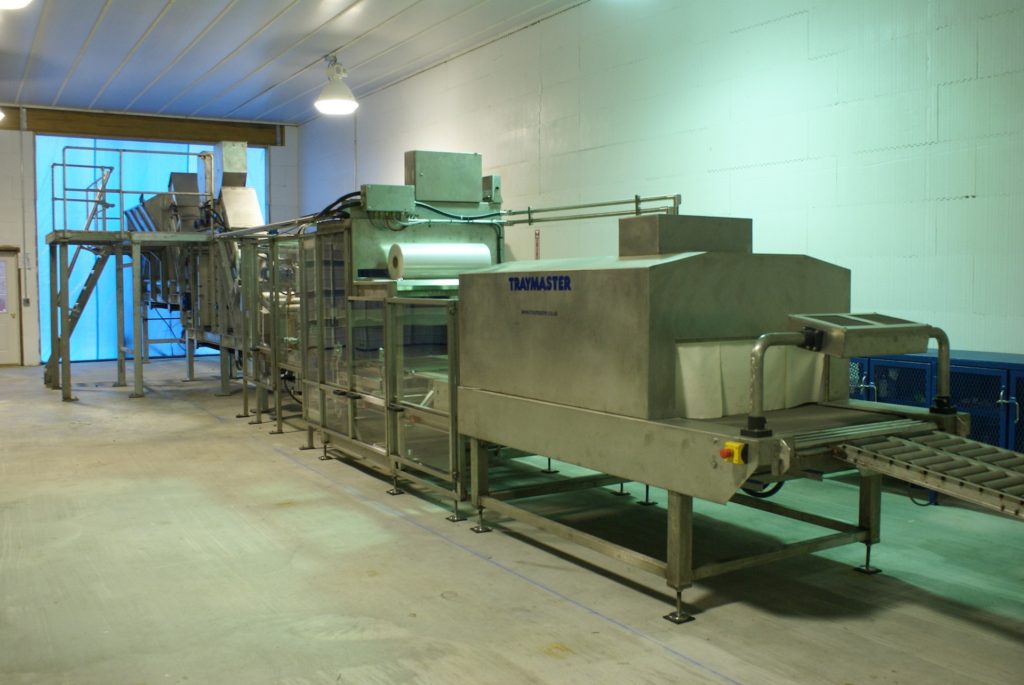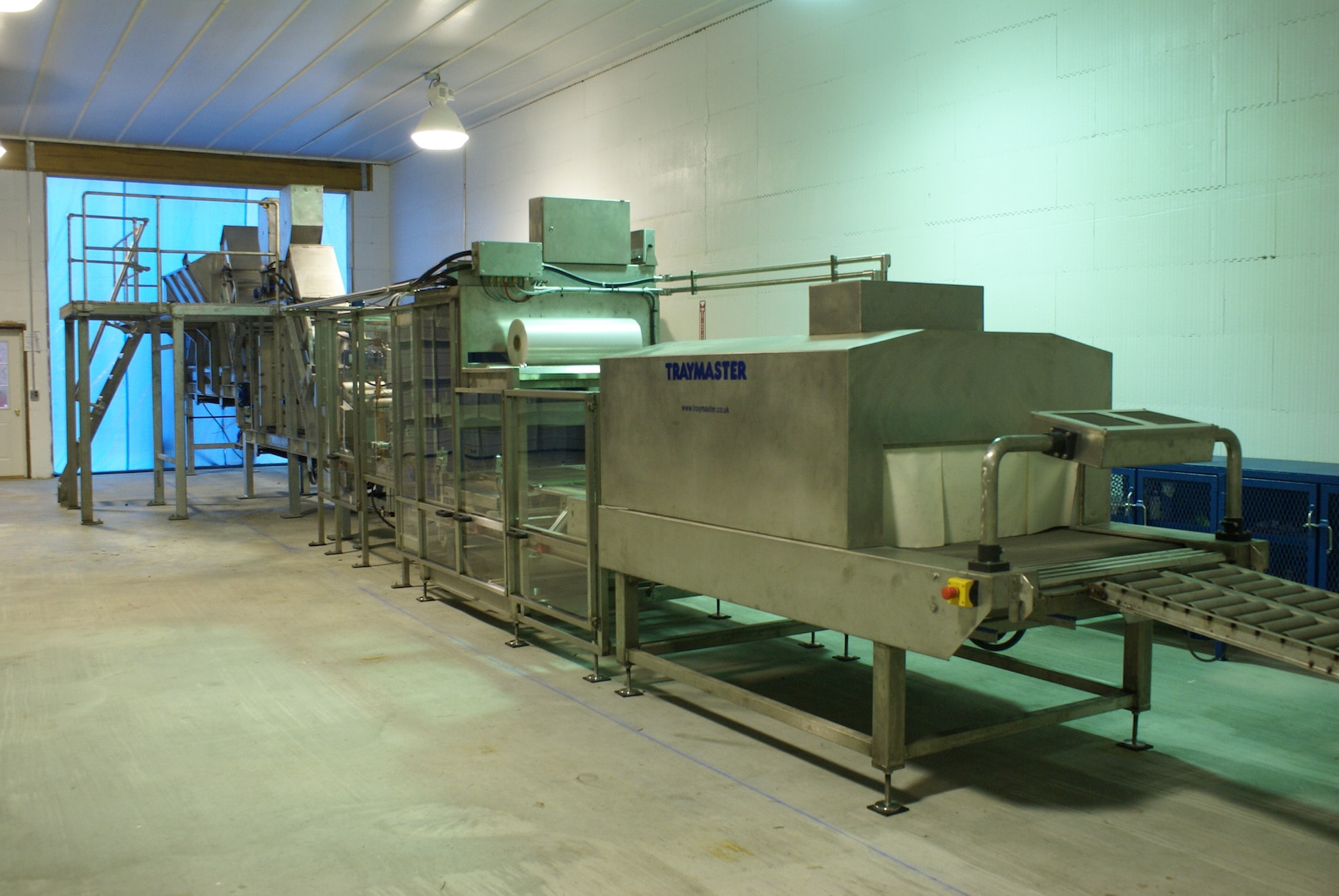 Blocker variable length blocks
Phase II block making machine capable of variable length blocks.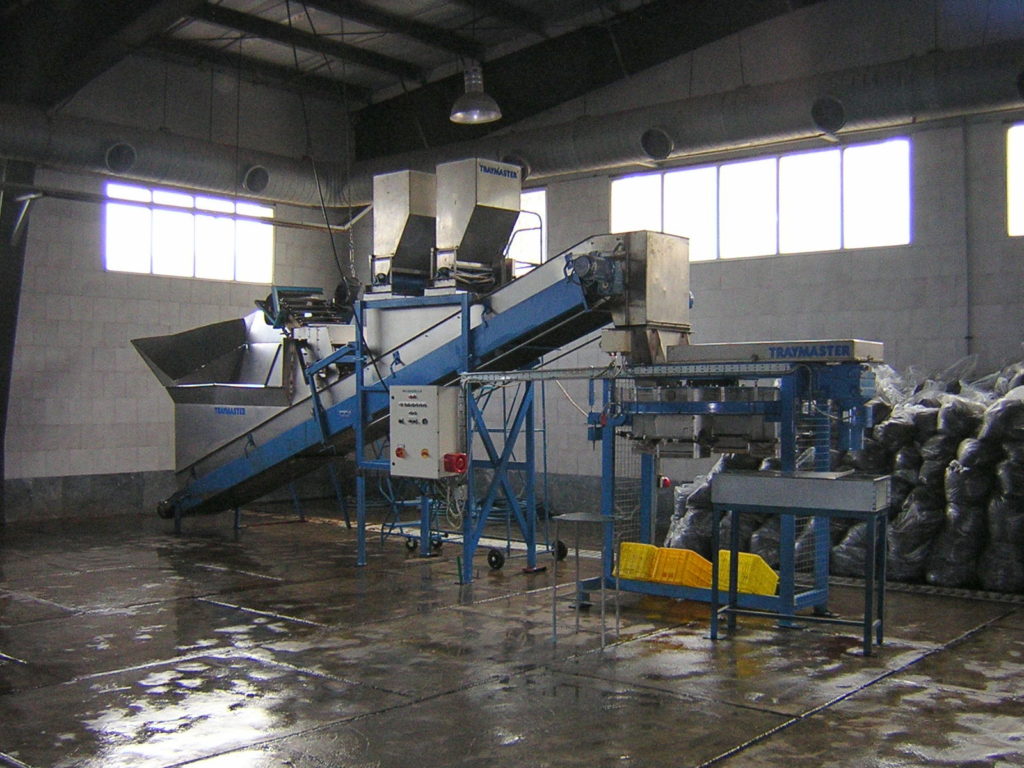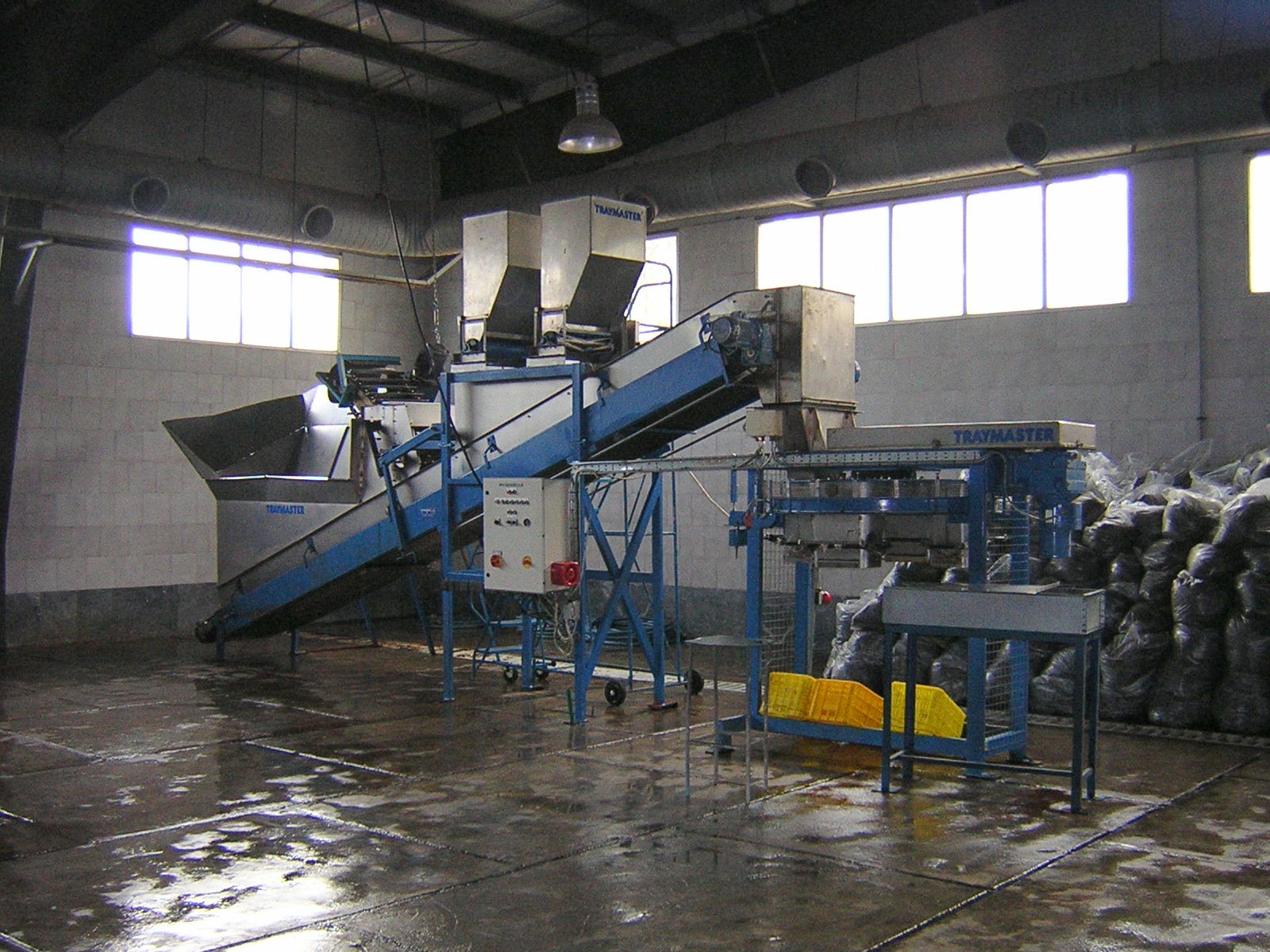 Bagging Machine
Carousel bagging machines from 400 to 800 bags per hour.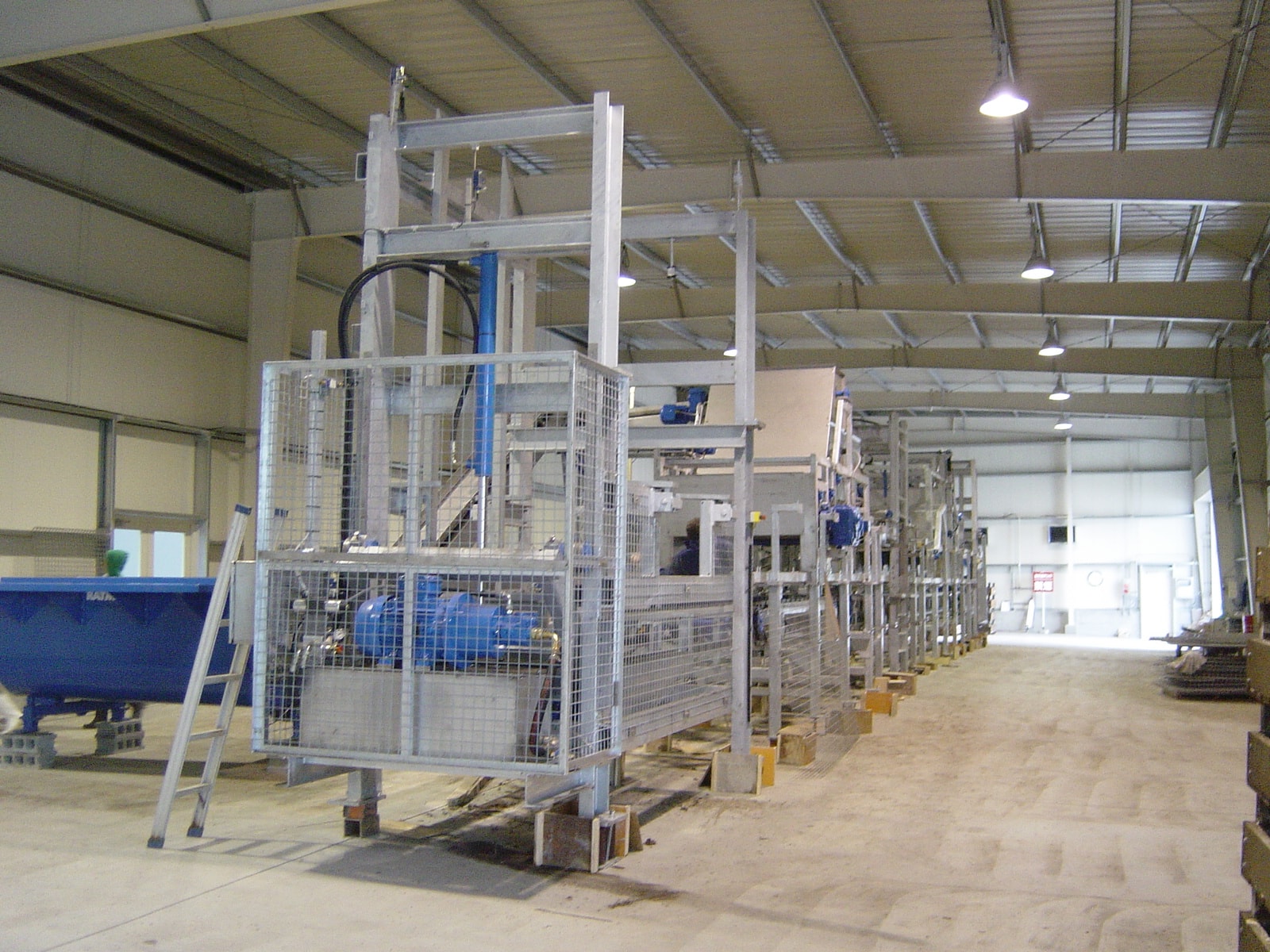 Tray Handling Equipment
Various tray handling equipment for filling, spawning, casing and emptying a variety of size of trays, from 20 to 200 trays per hour.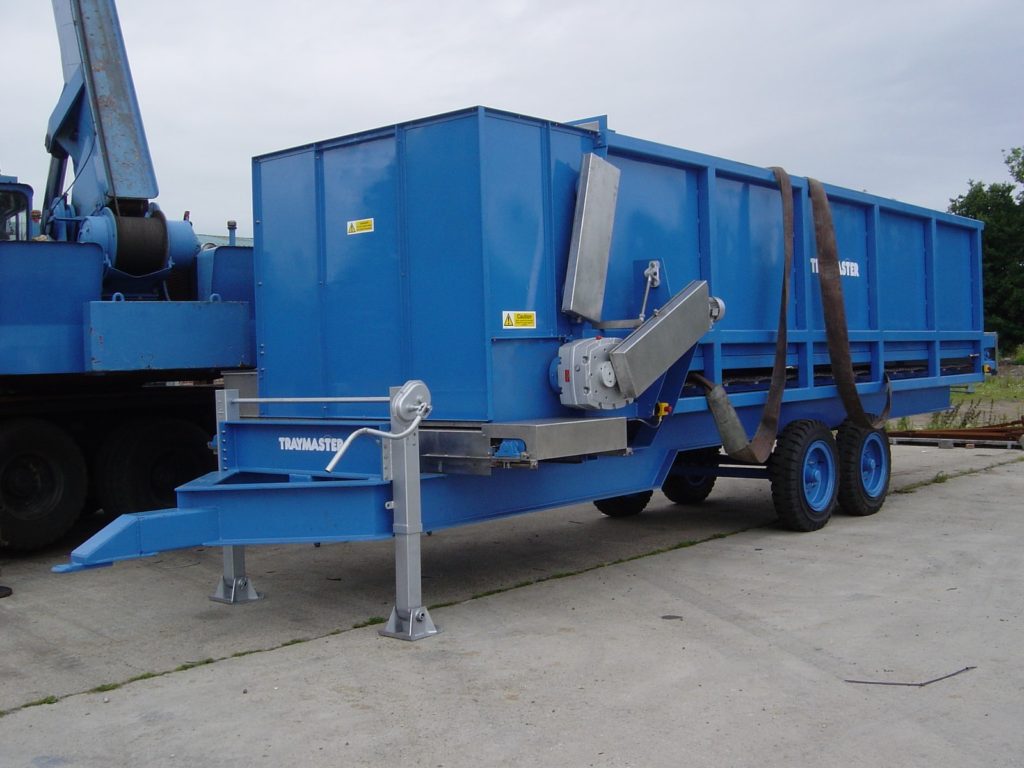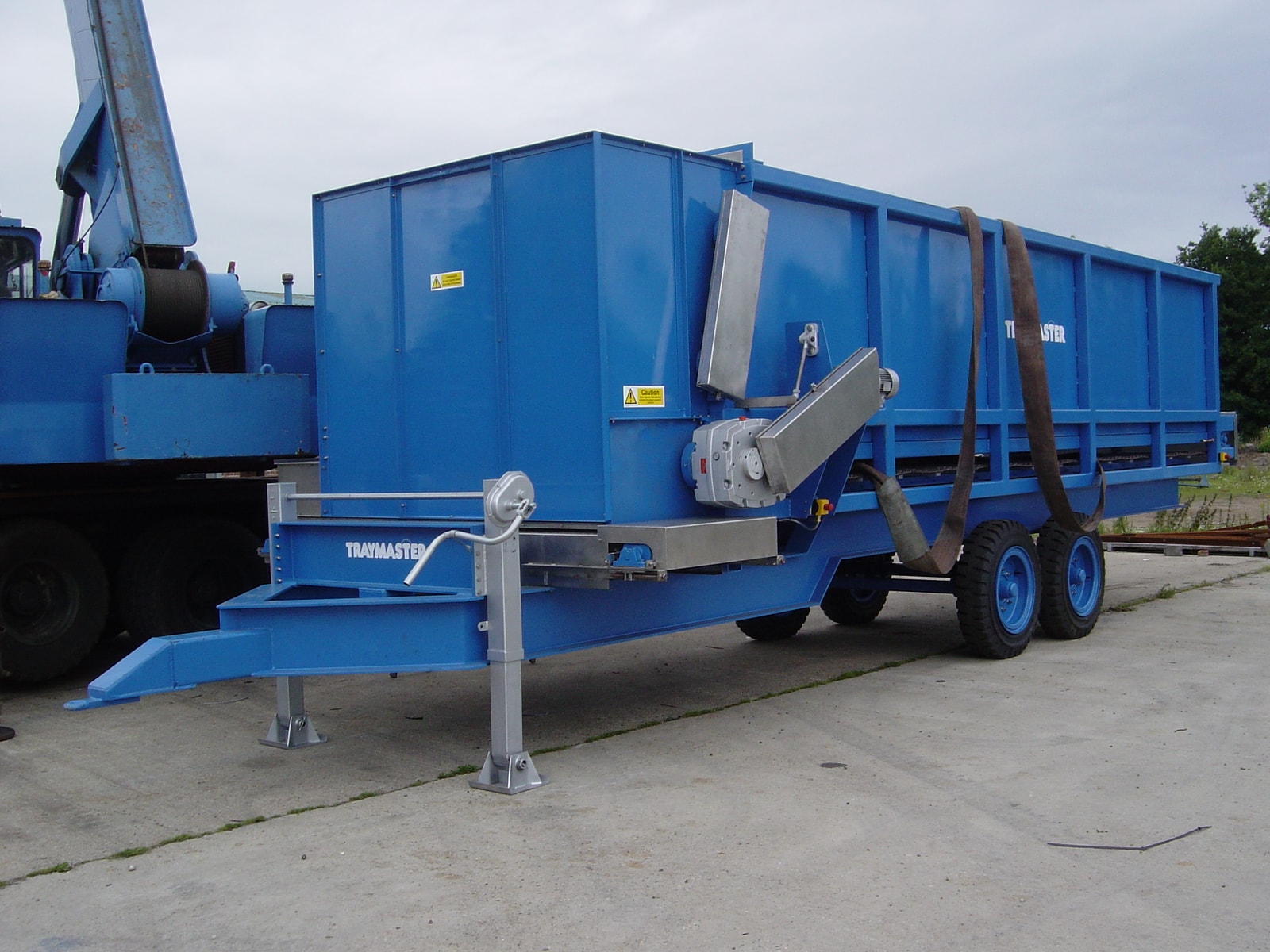 Compost Trailer
Trailers of various sizes to move and deliver Phase I, II and III compost.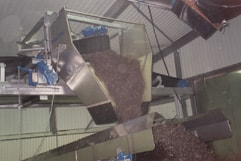 Diverter
Diverters for moving compost between conveyor systems from over head.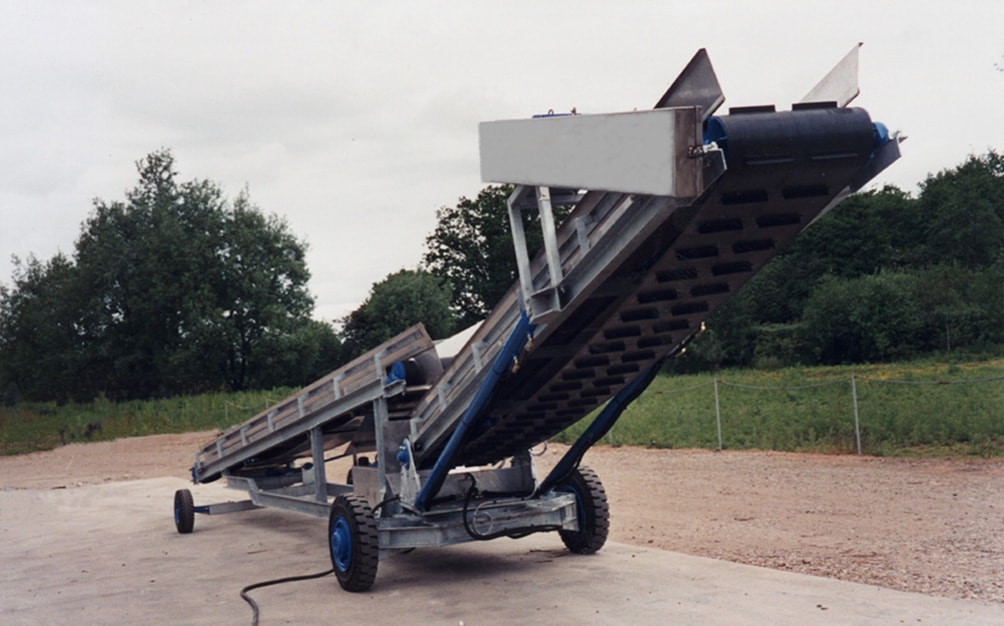 Tunnel Filler
Small tunnel filling equipment.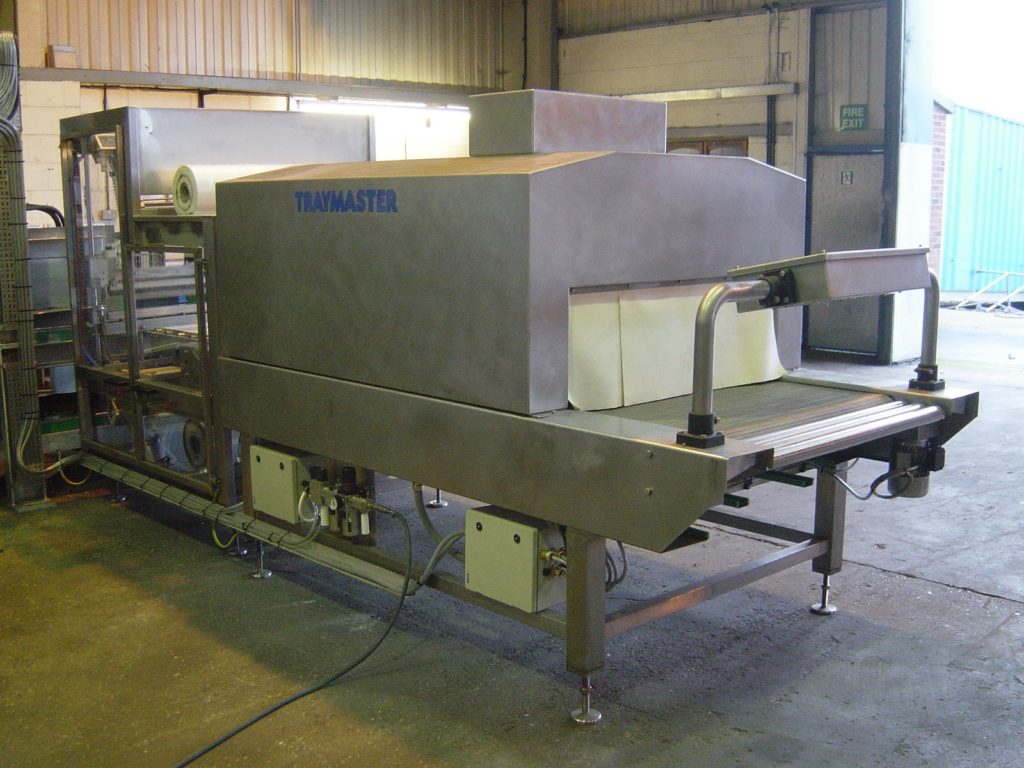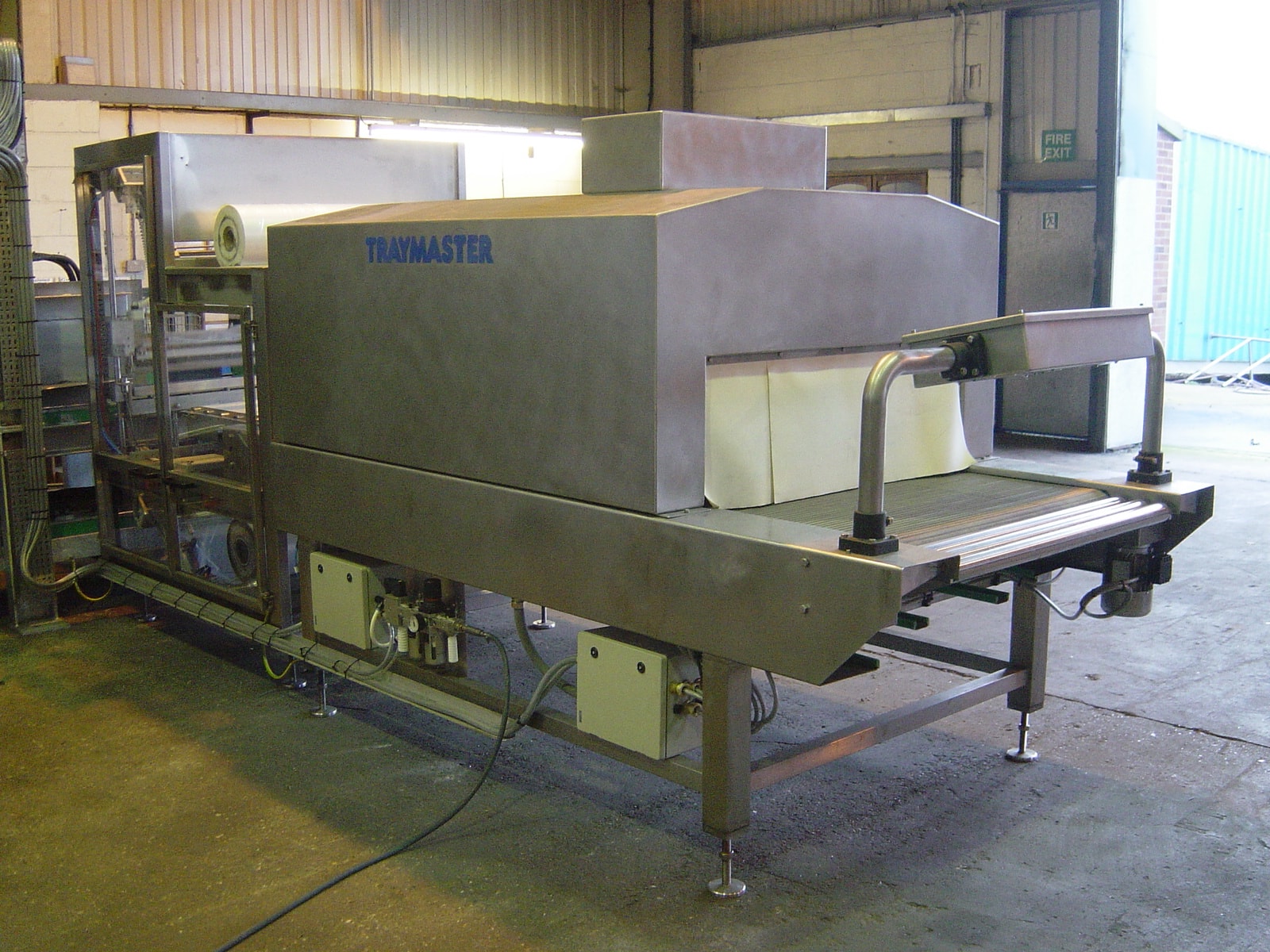 Stainless Steel Shrinkwrap Tunnel
Traymaster manufactured block shrink wrap tunnel; constructon from stainless steel.